Trustworthy Wisdom@Work
A Repository of Wisdom from Trusted Sources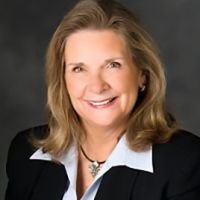 Speak Up!

This week on In The Market with Janet Parshall we focused on creating healthy relationships in our lives. We looked at how to maintain strong, healthy marriages by transforming this time of lock-down into a time of growth. We focused on healthy families by getting a better understanding of what it means to turn from deep hurt to family reconciliation. Reinforcing our healthy relationship with truth, we looked at what God's word has to say about some of the biggest controversial topics of our time including abortion and euthanasia. Finally, we focused on maintaining a healthy relationship with the Lord himself, by learning how to defend our faith in these tough and challenging times. Now we invite you speak up and tell us what you think as we peel back the layers and reveal the story behind the story of some of nation's biggest headline grabbing news.
Audio broadcast: Speak Up!
Come Join Us as we strive to live out our faith in the marketplace.
© 2020 Moody Bible Institute
By accepting you will be accessing a service provided by a third-party external to https://christianbusinessnetwork.com/