Trustworthy Wisdom@Work
A Repository of Wisdom from Trusted Sources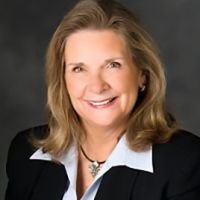 The Burning of the White House

It's unimaginable today, even for a generation that saw the Twin Towers fall and the Pentagon attacked. It's unimaginable because in 1814 enemies didn't fly overhead, they marched through the streets; and for 26 hours in August, the British enemy marched through Washington, D.C. and set fire to government buildings, including the U.S. Capitol and the White House. Relying on first-hand accounts, our guest, a renowned historian, will share several different narratives to create a vivid, multidimensional account of the burning of Washington, including the escalation that led to it and the immediate aftermath. From James and Dolley Madison to the British admiral who ordered the White House set aflame, historical figures are brought to life through their experience of this unprecedented attack. Hear the story of a city invaded, a presidential family displaced, a nation humbled, and an American spirit that somehow remained unbroken.
Audio broadcast: The Burning of the White House
Come Join Us as we strive to live out our faith in the marketplace.
© 2021 Moody Bible Institute
By accepting you will be accessing a service provided by a third-party external to https://christianbusinessnetwork.com/