Trustworthy Wisdom@Work
A Repository of Wisdom from Trusted Sources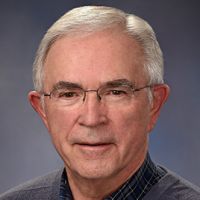 The Daily Grind

Our daily work serves as one of God's major tools for cultivating and nurturing the life of Christ within us. While we may be eager to have our work used in changing the lives of others, God is eager first to change our own lives through our work. After that is under way perhaps He can use our work in the lives of others (Matthew 7:5).
Through our daily work God brings into our lives circumstances which force us to choose between life and death to this self-life. Those same circumstances become opportunities for an increase of Christ's life in us, provided we choose death to the self-life. . . As we die to the self-life, the life of Christ increases within us. Take a man away from his occupation, and you remove him from a rich source of experiences in which he may count himself dead to sin (in Christ's death) and alive to God's righteousness (in Christ's resurrection life).
How shall we view the "daily grind"? Perhaps we can compare it to the grinding of a lens. God wants to focus the Light of the World through us and beam it into this world's darkness. But first He must shape the glass into an effective lens. Our work can, if we allow it and recognize God's hand in it, be used to grind us, smooth us, polish us, and fit us for the service of the living God. Through the commonplace and humdrum circumstances of every day, we are given opportunity to die to self and live for Christ alone. We are broken, and we are tested. In it all, God wants to increase His light within us, then through us to concentrate His healing rays on others who live and work in Babylon.
(Purchase Book from CBN Online Store or ChristianBook.com)
Excerpt from Serving Christ in the Workplace by Larry Peabody
Come Join Us as we learn to Serve Christ in the Workplace
© 2004 by CLC Publications. Used by permission of CLC Publications. May not be further reproduced. All rights reserved.
By accepting you will be accessing a service provided by a third-party external to https://christianbusinessnetwork.com/