Trustworthy Wisdom@Work
A Repository of Wisdom from Trusted Sources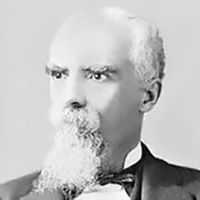 The Energy of Prayer
We are all in danger of substituting church work and a ceaseless round of showy activities for prayer and holy living. . . The burden of the apostolic effort and the keynote of apostolic success is this: Put the saints everywhere to the task of praying. . . Now the call of prayer to every saint is the Spirit's loudest and most urgent call. Where are the Christlike leaders who can teach the modern saints how to pray? Where are the leaders who will put them to the task? Do our leaders know we are raising up a prayerless set of saints? Where are the apostolic leaders who can put God's people to praying? Let them come to the front and do the work, and it will be the greatest work that can be done.
We greatly need someone who can set the saints to this business of praying; and the one who can set the church to praying will be the greatest of reformers and apostles. . . Nothing but a specific effort from a praying leadership will avail. None but praying leaders can have praying followers. . . Holy men have, in the past, changed the whole force of affairs; they have revolutionized character and country by prayer. And such achievements are still possible for us. The power is only waiting to be used. Prayer is simply the expression of faith. (Purchase Book)
Come Join Us as we learn the Purpose in Prayer
Taken from E. M. Bounds on Prayer by E. M. Bounds.
Copyright
© 1997, 2012 by Whitaker House. Use by permission of Whitaker House. www.whitakerhouse.com