Trustworthy Wisdom@Work
A Repository of Wisdom from Trusted Sources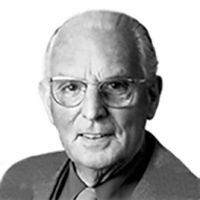 The Leader and Time
"Make the best use of your time. . ." (Ephesians 5:16) 
The quality of a person's leadership will be in part measured by time: its use and its passage. The character and career of a young person depends on how he or she spends spare time. . . The way we employ the surplus hours, after provision has been made for work, meals, and sleep, will determine if we develop into mediocre or powerful people. . . Each moment of the day is a gift from God that deserves care, for by any measure, our time is short and the work is great. Minutes and hours wisely used translate into an abundant life.
Philosopher William James affirmed that the best use of one's life is to spend it for something that will outlast it. Life's value is not its duration but its donation — not how long we live but how fully and how well. Time is precious, but we squander it thoughtlessly. . . If we are careful about days, the years will take care of themselves. (Psalm 90)
We exchange time in the market of life for certain occupations and activities that may be worthy or not, productive or not. . . Herein lies the importance of a carefully planned life: "If we progress in the economy of time, we are learning to live. If we fail here, we fail everywhere."
Every call for help is not necessarily a call from God, for it is impossible to respond to every need. If the leader sincerely plans his day in prayer, then executes the plan with all energy and eagerness, that is enough. A leader is responsible only for what lies within the range of control. The rest he should trust to our loving and competent heavenly Father.
(Purchase Book)
Come Join Us as we learn about Spiritual Leadership
© 2007 by Oswald Sanders. Used by permission of Moody Publishers. All rights reserved.
By accepting you will be accessing a service provided by a third-party external to https://christianbusinessnetwork.com/