Trustworthy Wisdom@Work
A Repository of Wisdom from Trusted Sources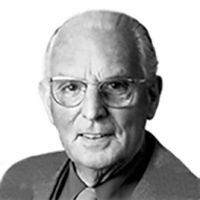 The Master's Master Principle
"Whoever wants to become great among you must be your servant, and whoever wants to be first must be slave of all." (Mark 10:43–44)
Christ taught that the kingdom of God was a community where each member served the others. He defined His ultimate purpose using that term: "For even the Son of Man did not come to be served, but to serve, and to give his life as a ransom for many" (Mark 10:45). Paul wrote in the same vein: "Serve one another in love" (Galatians 5:13). Our loving service should spread also to the needy world around us. But in most churches, a few people carry the load. Jesus knew that the idea of leader as "loving servant of all" would not appeal to most people. Securing our own creature comforts is a much more common mission. But "servant" is His requirement for those who want to lead in His kingdom.
The sharp contrast between our common ideas about leadership and the revolution Jesus announced is nowhere clearer than in the Gospel of Mark 10:42–43:
"You know that those who are regarded as rulers of the Gentiles lord it over them, and their high officials exercise authority over them. Not so with you. Instead, whoever wants to become great among you must be your servant, and whoever wants to be the first must be slave of all."
Come Join Us as we learn about Spiritual Leadership
Copyright
© 2007 by Oswald Sanders. Used by permission of Moody Publishers. All rights reserved.