Trustworthy Wisdom@Work
A Repository of Wisdom from Trusted Sources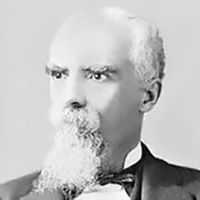 The Possibilities of Prayer
The possibilities of prayer run parallel with the promises of God. Prayer opens an outlet for the promises, removes the hindrances in the way of their execution, puts them into working order, and secures their gracious ends. . . The possibilities of prayer are found in its alliance with the purposes of God, for God's purposes and man's praying are the combination of all potent and omnipotent forces.
Prayer puts God in the matter with commanding force. . . If there is any thing not involved in the words all things whatsoever, or not found in the phrase ask anything, then these things may be left out of prayer. Language could not cover a wider range, nor involve more fully all of the smallest details. These statements are only samples of the all-comprehending possibilities of prayer under the promises of God to those who meet the conditions of right praying. . . The men who have done mighty things for God have always been mighty in prayer, have well understood the possibilities of prayer, and have made the most of these possibilities. The Son of God, the first of all and the mightiest of all, has shown us the all-powerful and far-reaching possibilities of prayer. Paul was mighty for God because he knew how to use, and how to get others to use, the mighty spiritual forces of prayer. (Purchase Book)
Come Join Us as we learn the Purpose in Prayer
Taken from E. M. Bounds on Prayer by E. M. Bounds.
Copyright
© 1997, 2012 by Whitaker House. Use by permission of Whitaker House. www.whitakerhouse.com