Trustworthy Wisdom@Work
A Repository of Wisdom from Trusted Sources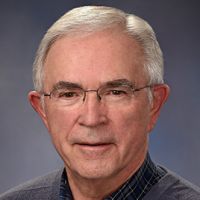 The Rest Areas

The human heart longs after a lasting rest, one that will carry us through the work week. Our need and desire is not simply time off to escape work responsibilities, but time off to allow the battle-wounds of the week to heal, to reorient ourselves and regain an inner harmony. Serenity. Rest. Peace. But how can we who run in the "rat race" of the workaday world stop long enough to find them and make them our own? . . . God Himself took the first rest. "And by the seventh day God completed His work which He had done; and He rested on the seventh day from all His work which He had done" (Genesis 2:2). Here, as in work, the heavenly pattern was set. God worked: therefore man works. God rested: therefore man rests.
[T]he heavenly pattern still stands. God, the Creator who never sleeps (Psalm 121:4), worked six days and "was refreshed" by a cessation of labor on the seventh day (Exodus 31:17). How much more does man, the sleep-dependent creature who tires so quickly, also require a day of refreshment and rest. God put His breath of life into beings who easily become fatigued. Jesus recognized this fact when He said to sleepy-eyed Peter: ". . . the spirit is willing, but the flesh is weak" (Mark 14:38). God knows that our work wears us out. He remembers that we are made of dust. And so He has provided certain "rest areas" along life's highway where that which has been worn by our labor may be repaired. . . The closer we order our ways of working according to God's ways of working, the more fruitful our work will become.
Soul weariness involves tension, the disturbing of our inner peace, the deep unrest of mind and heart which saps strength from the vital center of our being. Body weariness may be relieved through rest days and sleep at night. But soul weariness requires a more constant rest, not just intermittent relief. Has God provided any rest area for our soul weariness? Jesus has promised: "Come to Me, all who are weary and heavy laden, and I will give you rest. Take My yoke upon you, and learn from Me, for I am gentle and humble in heart; and you shall find rest for your souls" (Matthew 11:28-29). Jesus promises us rest for our souls.
(Purchase Book from CBN Online Store or ChristianBook.com)
Excerpt from Serving Christ in the Workplace by Larry Peabody
Come Join Us as we learn to Serve Christ in the Workplace
© 2004 by CLC Publications. Used by permission of CLC Publications. May not be further reproduced. All rights reserved.
By accepting you will be accessing a service provided by a third-party external to https://christianbusinessnetwork.com/