Trustworthy Wisdom@Work
A Repository of Wisdom from Trusted Sources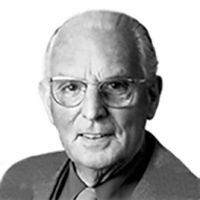 The Search for Leaders
"No one from the east or the west or from the desert can exalt a man. But it is God who judges: He brings one down, he exalts another." (Psalm 75:6–7) 
"Give me a man of God—one man, One mighty prophet of the Lord, and I will give you peace on earth, bought with a prayer and not a sword." (George Liddell) 
"The LORD has sought out a man after his own heart and appointed him leader of his people." (1 Samuel 13:14)
"I looked for a man among them who would build up the wall." (Ezekiel 22:30)
If the world is to hear the church's voice today, leaders are needed who are authoritative, spiritual, and sacrificial. Authoritative, because people desire reliable leaders who know where they are going and are confident of getting there. Spiritual, because without a strong relationship to God, even the most attractive and competent person cannot lead people to God. Sacrificial, because this trait follows the model of Jesus, who gave Himself for the whole world and who calls us to follow in His steps.
Churches grow in every way when they are guided by strong, spiritual leaders with the touch of the supernatural radiating in their service. The church sinks into confusion and malaise without such leadership. Today those who preach with majesty and spiritual power are few, and the booming voice of the church has become a pathetic whisper. Leaders today—those who are truly spiritual—must take to heart their responsibility to pass on the torch to younger people as a first-line duty.
(Purchase Book)
Come Join Us as we learn about Spiritual Leadership
© 2007 by Oswald Sanders. Used by permission of Moody Publishers. All rights reserved.
By accepting you will be accessing a service provided by a third-party external to https://christianbusinessnetwork.com/