Trustworthy Wisdom@Work
A Repository of Wisdom from Trusted Sources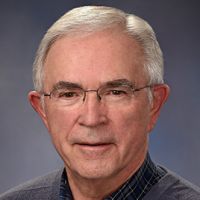 Trimming the Lamps

No list, however complete, could fully encompass the various forms of service that we may be called upon to render to our fellow Christians. This is because all true work for our brothers originates in what God is doing for them. Jesus Himself only did the works He saw His Father doing. God's work on our behalf covers the whole gamut of our need—physical, mental, emotional, social, spiritual. Therefore, within the varied members of the Body of Christ we should expect to find wide-ranging ministries. . . What are some of the different forms that service may take on the job?
Before everything else, love must rule us. How are Christians to love? . . . He said: "Just as the Father has loved Me, I have also loved you." (John 15:9, 12). Jesus commands us to love each other in the same way He loves us. How does He love us? Just as the Father loves Him!
The ministry of listening should lead into the ministry of prayer. When, by listening, we begin to understand our brother's need, we can pray for him more effectively. . . Do we care enough about our brothers at work to spend off-job time praying for them? . . . Closely linked with the ministry of prayer is that of bringing back the strays.
God lifts up the weary, comforts those with breaking hearts, and supports the weak. He longs that you and I, in experiencing His encouragement in our own lives, will "consider how to stimulate one another to love and good deeds . . . encouraging one another; and all the more, as you see the day drawing near" (Hebrews 10:24-25).
[H]ow great is the need for living examples of the Christian faith in the everyday workplace! If God has assigned me to work in an office, I need the examples of others who also work there. Just seeing another brother remain faithful to Christ while undergoing trials similar to my own serves to encourage and strengthen me in my own walk with God. . . In spite of man's appetite for the spectacular and exciting, the Light of the World still travels with real consistency and power through the ordinary believer who lives his quiet, un-impressive life in union with Christ.
(Purchase Book from CBN Online Store or ChristianBook.com)
Excerpt from Serving Christ in the Workplace by Larry Peabody
Come Join Us as we learn to Serve Christ in the Workplace
© 2004 by CLC Publications. Used by permission of CLC Publications. May not be further reproduced. All rights reserved.
By accepting you will be accessing a service provided by a third-party external to https://christianbusinessnetwork.com/