Trustworthy Wisdom@Work
A Repository of Wisdom from Trusted Sources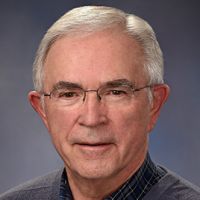 Up On the Lampstand

When God looks upon the Babylon system of this world, He sees darkness—utter moral and spiritual darkness. Scripture speaks of the "domain of darkness," and tells us that our struggle is against the "world-forces of this darkness." . . . How could God beam His light back into the world following the blackout caused by sin? . . . He sent light into the world in the person of Jesus Christ, His Son. . . Jesus told His followers: "You are the light of the world" (Matthew 5:14). . . As members of Christ's very Body, we are what He is. In Jesus, God had a light. In Jesus' followers—those in whom the life of Jesus abides—God has many lighted ones, because Jesus' "life was the light of men" (John 1:4)
God must position us correctly if we are to function as lights in the world. He must place us in full view. . . Visibility is vital here. Of what use is a lamp in a closet? Lamps are not made to be concealed. They are to be so positioned that light may flood the darkness surrounding them. God wants to use our ordinary jobs as lampstands, light fixtures. Our work stations place us in positions of visibility. . . He sees us as "children of God above reproach in the midst of a crooked and perverse generation, among whom you appear as lights in the world" (Philippians 2:15).
"Keep your behavior excellent among the Gentiles, so that in the thing in which they slander you as evildoers, they may on account of your good deeds, as they observe them, glorify God in the day of visitation" (1 Peter 2:11-12). . . What a privilege we have by being placed in ordinary labor. Every daily task is sacred; each one can be claimed for God to gain back the praise and glory belonging to His name!
(Purchase Book from CBN Online Store or ChristianBook.com)
Excerpt from Serving Christ in the Workplace by Larry Peabody
Come Join Us as we learn to Serve Christ in the Workplace
© 2004 by CLC Publications. Used by permission of CLC Publications. May not be further reproduced. All rights reserved.
By accepting you will be accessing a service provided by a third-party external to https://christianbusinessnetwork.com/