Trustworthy Wisdom@Work
A Repository of Wisdom from Trusted Sources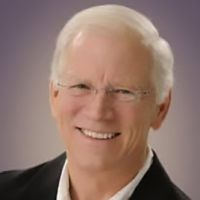 Witnessing: Authentic Ways to Share Your Faith

If you are a Christian in the workplace, you no doubt experience both the desire to witness about your faith and the tension in not knowing what to do.
Our Mandate
True believers do feel a sense of obligation, duty, and desire to witness. We want to be counted among the faithful followers of Jesus. That faithfulness extends to the workplace just as it does to the other areas of our lives. Most of us want to witness—but we aren't sure we know how, and we don't know if we're allowed to do so.
Our Rights
In the United States, our Bill of Rights clearly protects our freedom in matters of religion and expression. That's a tremendous gift and privilege not extended to people who live in many other parts of the world. Nothing legally prohibits you from being a witness for your faith in the workplace.
Express Faith at Work through Actions
The most excellent and most dependable workers are the best witnesses. Why? Because they show how the values of God's kingdom intersect with the values of the business world. Scripture shows a God who esteems hard work and commends the pursuit of excellence. The business world values those same characteristics. So a Christian worker who demonstrates those values will create a point of contact, because unbelieving people in his work environment respect hard work, excellence, and dependability.
Express Faith at Work through Words
Sometimes loud actions open doors for verbal testimonies. That's when we also need to understand the principles described in 1 Peter 3:15, which says, "But in your hearts set apart Christ as Lord. Always be prepared to give an answer to everyone who asks you to give the reason for the hope that you have. But do this with gentleness and respect."
So I challenge you: Let your actions communicate your commitment to God. Then watch for the opportunity to speak your witness.
(Purchase Book)
Come Join Us as we learn How to Honor God on the Job
© 2010 by Patrick Morley. Used by permission of Moody Publishers. All rights reserved.
By accepting you will be accessing a service provided by a third-party external to https://christianbusinessnetwork.com/